The "Big Move" continues! This time with help from our student athletes in addition to staff and administrators and Dr. Davis' husband, John Davis - BIG thank you! It's the final phase of our transition to create better learning opportunities and space for our students by moving Tarkington Early Childhood School (TECS) for Pre-K and Kindergarten to what was formerly the Intermediate campus, and Tarkington Elementary School (TES) for grades 1-5 to the Primary campus. Great job, Longhorns! #LonghornNation #longhornsforlife #summer2023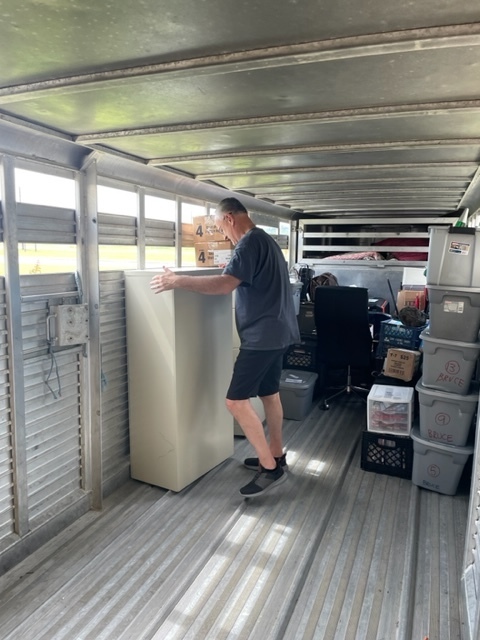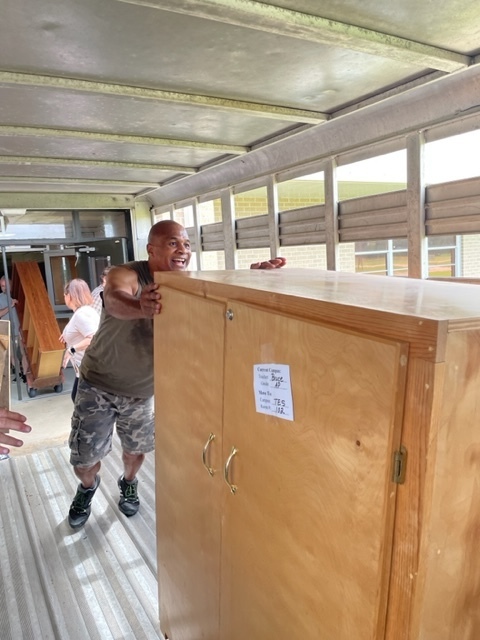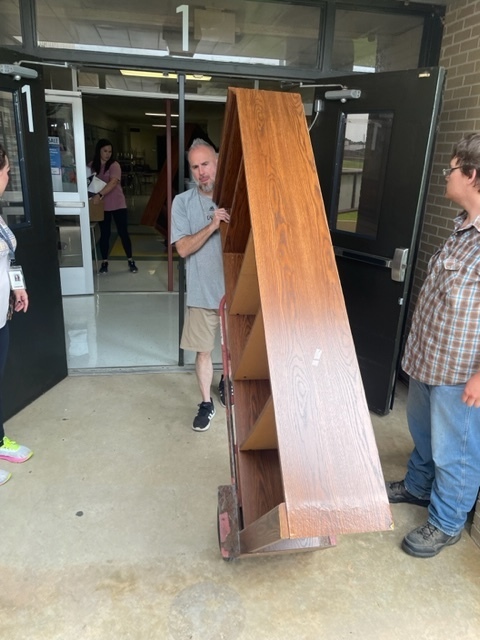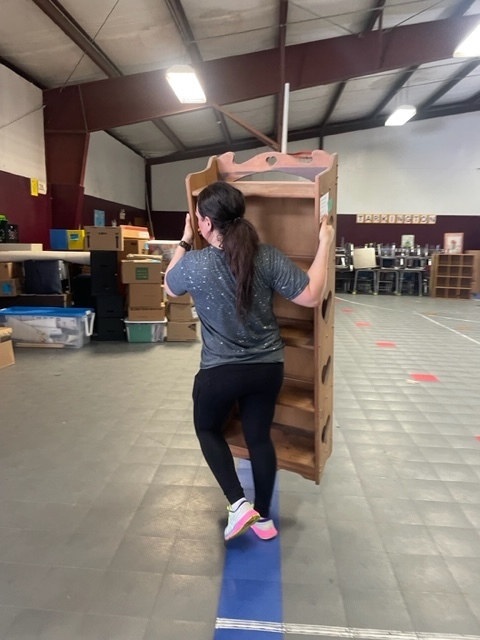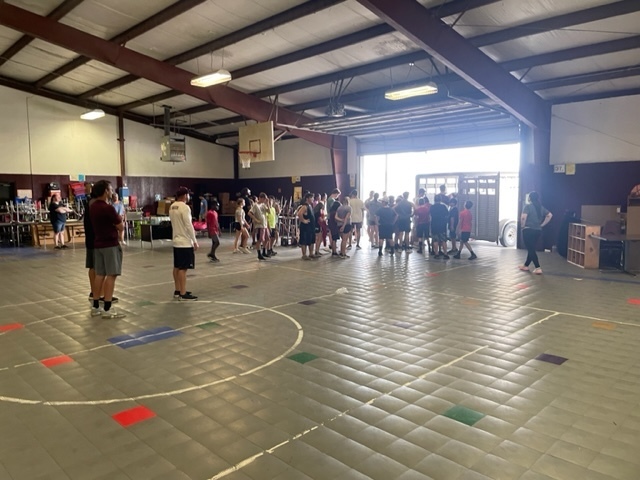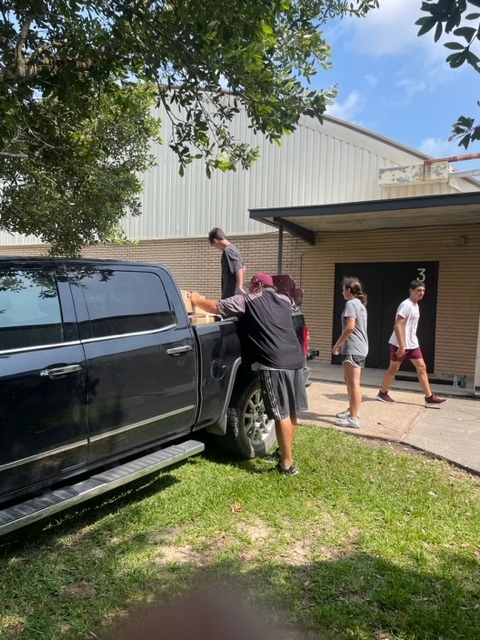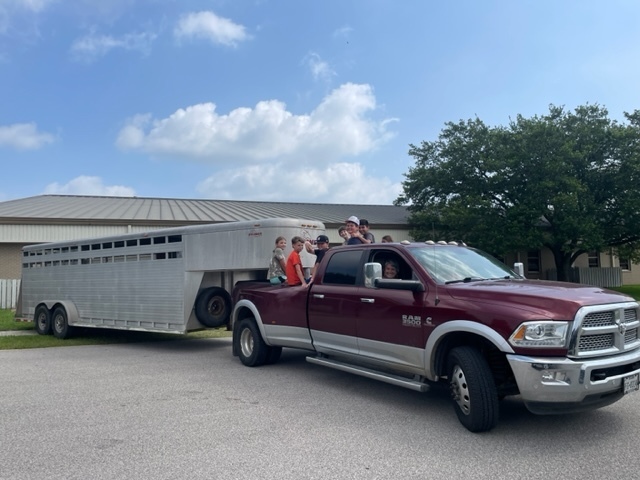 NO COST TABLET & INTERNET - Some of our community members and families have already received their free tablets! Tarkington ISD is working with Public Wireless to provide NO COST tablets and internet to as many of our students' families as possible. All students who participate and are currently enrolled in "Reduced or NO COST Lunch" programs are automatically eligible. Click the link below for more information. English -
https://share.synthesia.io/ea19703e-3473-42fd-93e3
... Spanish -
https://share.synthesia.io/f020d12a-8230-44f2-900f
... (Tarkington ISD is not responsible for misuse of tablet and/or internet, repairs, and internet access as we are not the agency providing the devices and internet access.)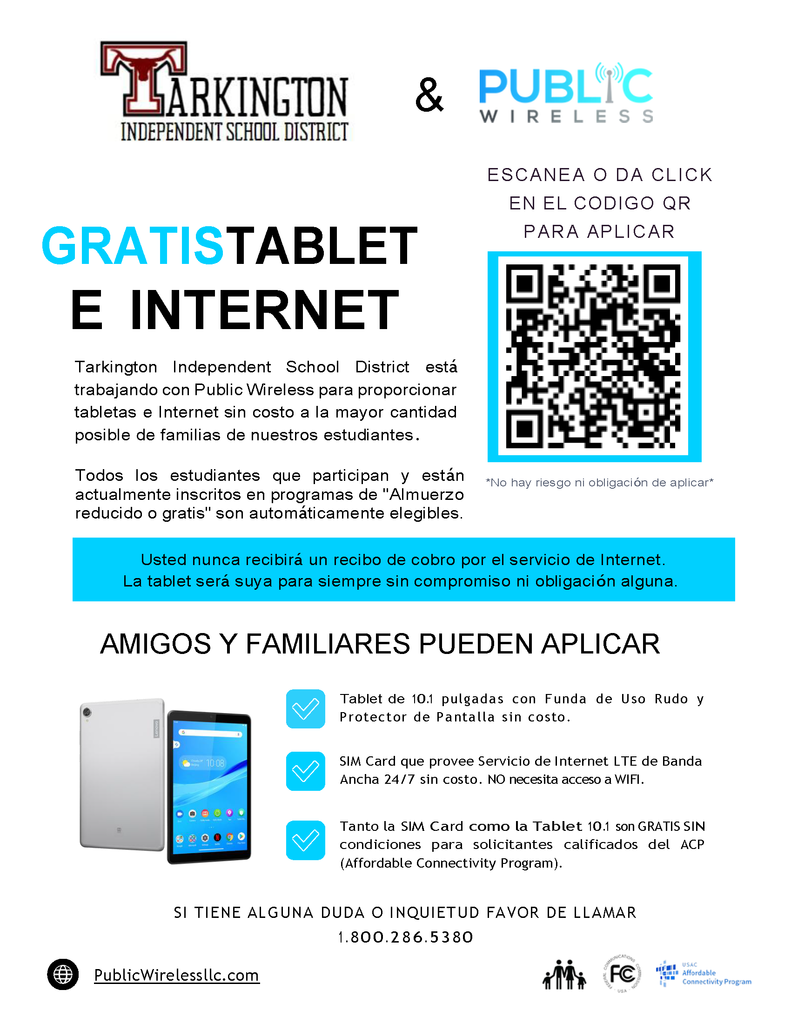 Reminder: Be sure to register your children to ride the bus soon for the 2023-24 school year! All TISD bus riders must be registered to ride the bus every year for updated contact information and safety purposes. The deadline to register to be able to ride the bus (including the first day of school) is Aug. 4. Questions? Email
info@tarkingtonisd.net
or contact our transportation department at 281-592-0377.

Exciting news! Join us in welcoming our new Principal, Edward Heard, to Tarkington Early Childhood School (TECS) and Tarkington Elementary School (TES)! Mr. Heard brings with him a wealth of experience in education, with 14 years of dedicated service and 5 years in educational leadership. His passion for inspiring teachers and students to reach their full potential is evident in his previous roles as Assistant Principal, Dean of Students, Mathematics Instructional coach, and Math Department Chair. With a strong teaching background and a focus on educational leadership, Mr. Heard is committed to creating meaningful and engaging learning experiences for our students. As a father of four wonderful children himself, he understands the importance of fostering an environment where all children can thrive. Mr. Heard's goal as principal is to empower both teachers and students to achieve their dreams. He is dedicated to maintaining a supportive climate and culture at Tarkington, and he looks forward to engaging with our school community this year. Join us in giving a warm welcome to Principal Edward Heard as we embark on an exciting educational journey together at TECS and TES! #NewPrincipal #EducationMatters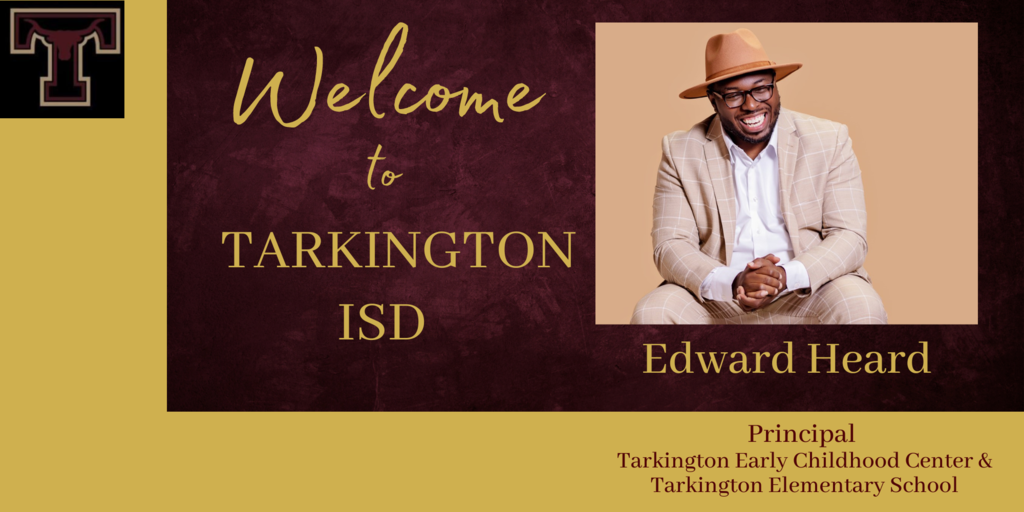 The Big Move has begun! We've entered the last phase of our transition to create better learning opportunities and space for our students. Tarkington Early Childhood School (TECS) for Pre-K and Kindergarten has moved to what was formerly the Intermediate campus, and Tarkington Elementary School (TES) for grades 1-5 will now be at what was the Primary campus. Dr. Davis and our central office staff and administrators, campus staff and administrators and faculty (and even their kids), as well as our athletics coaches and students, have all pitched in alongside our maintenance and custodial staff to make this move happen. It's not quite finished, but teamwork makes the dream work! Thanks, everyone! We see your hard work and we appreciate you! #HornsUp #LonghornNation #summer2023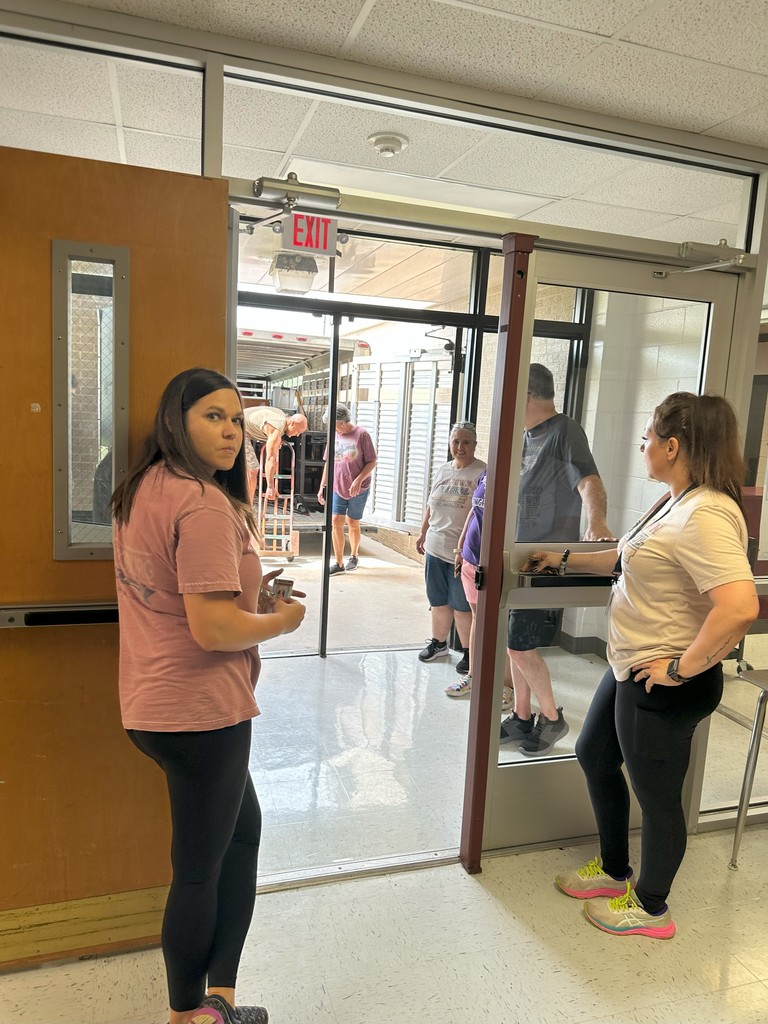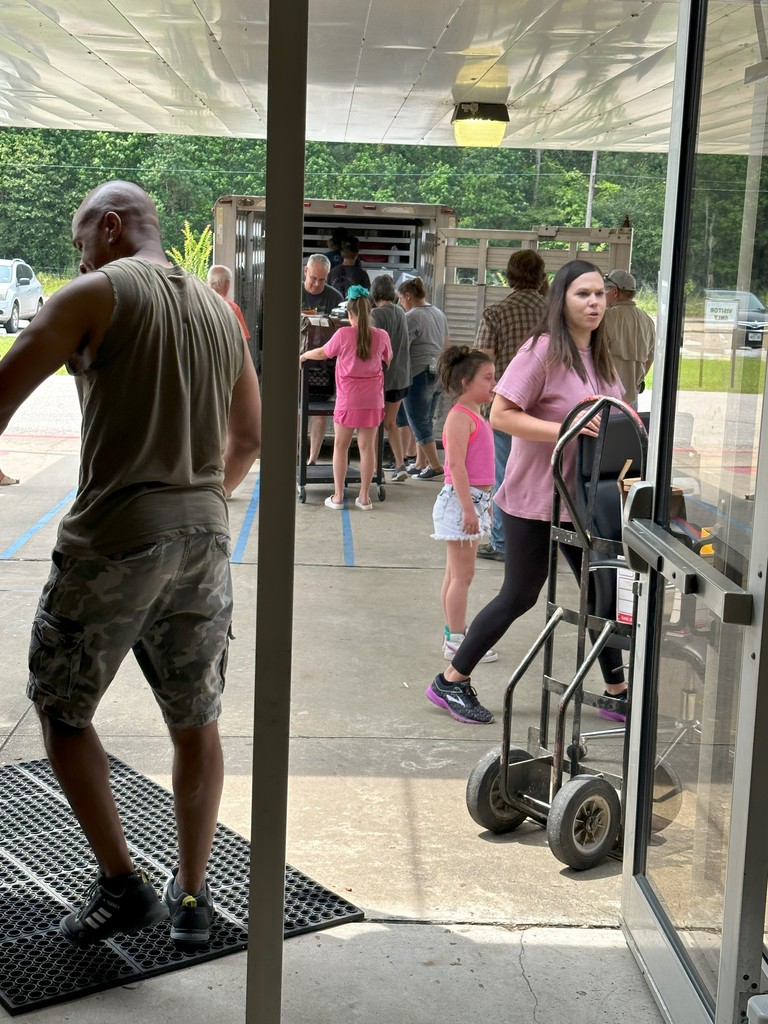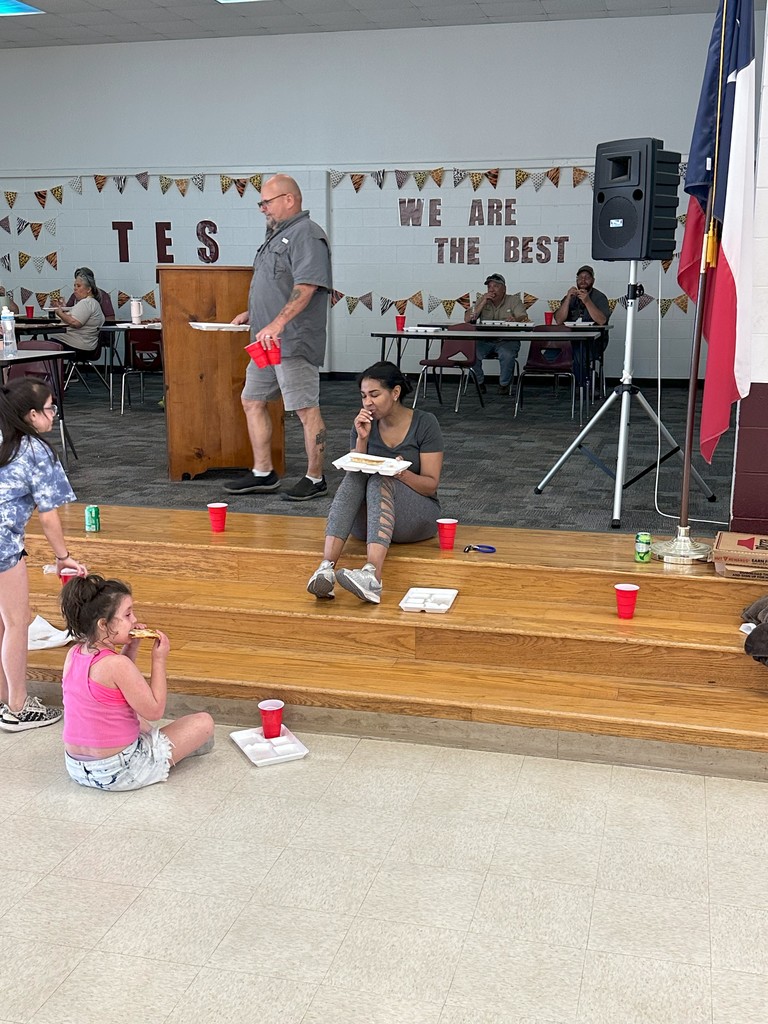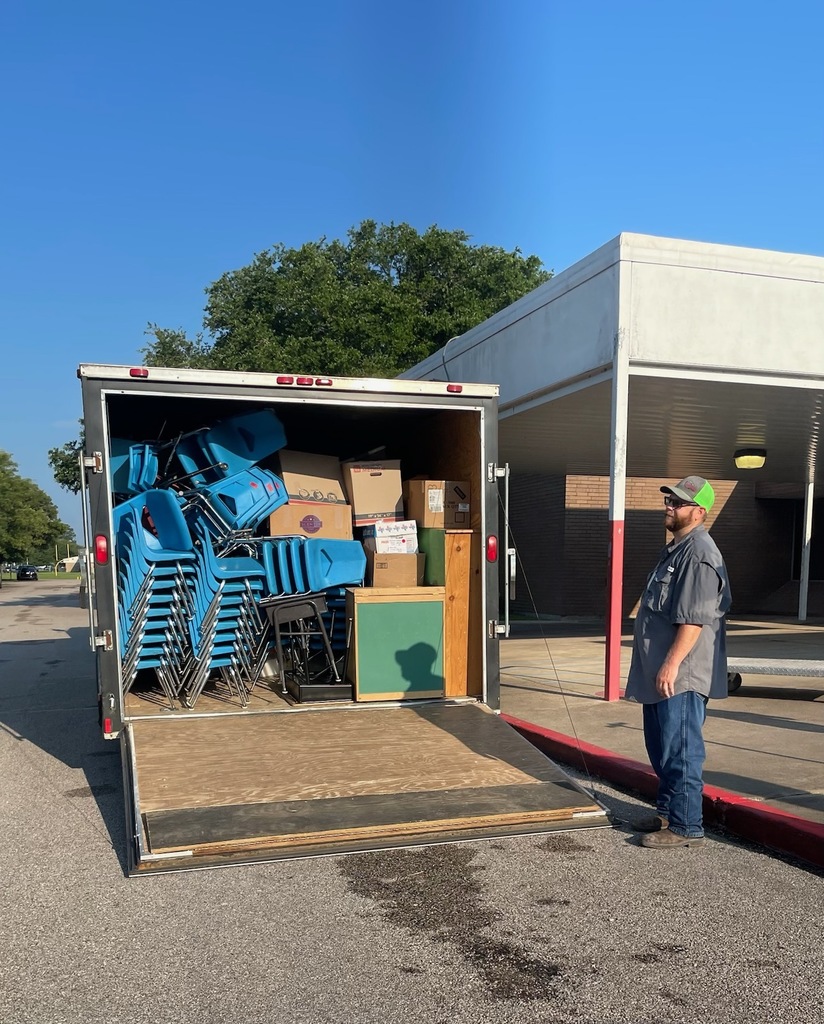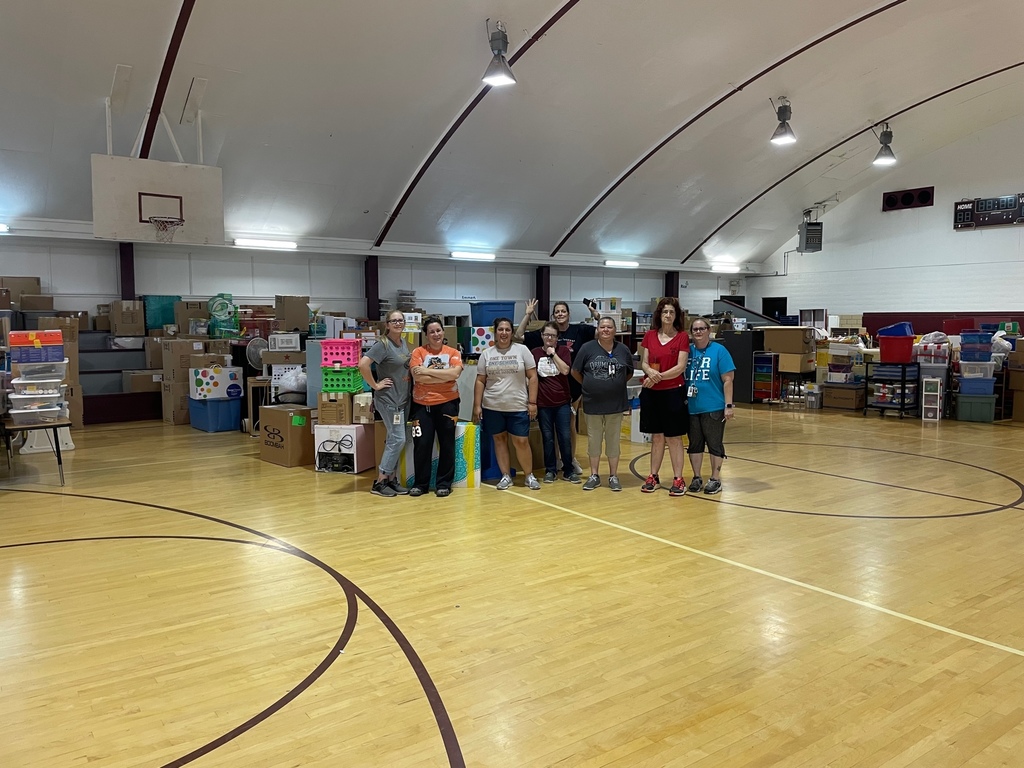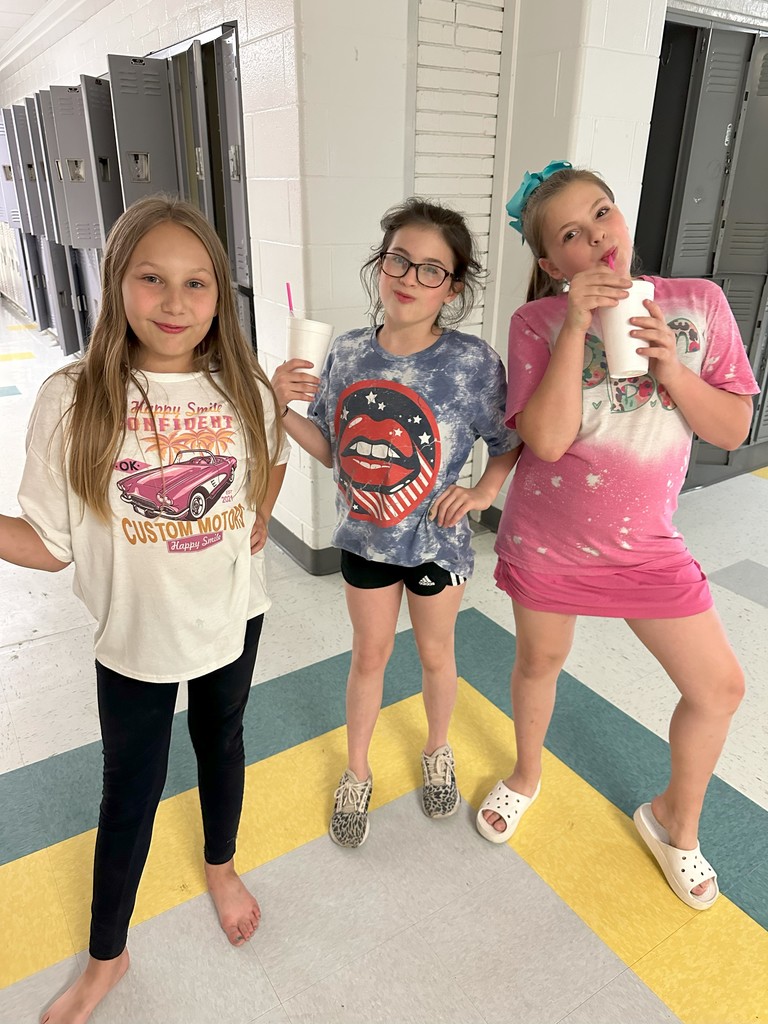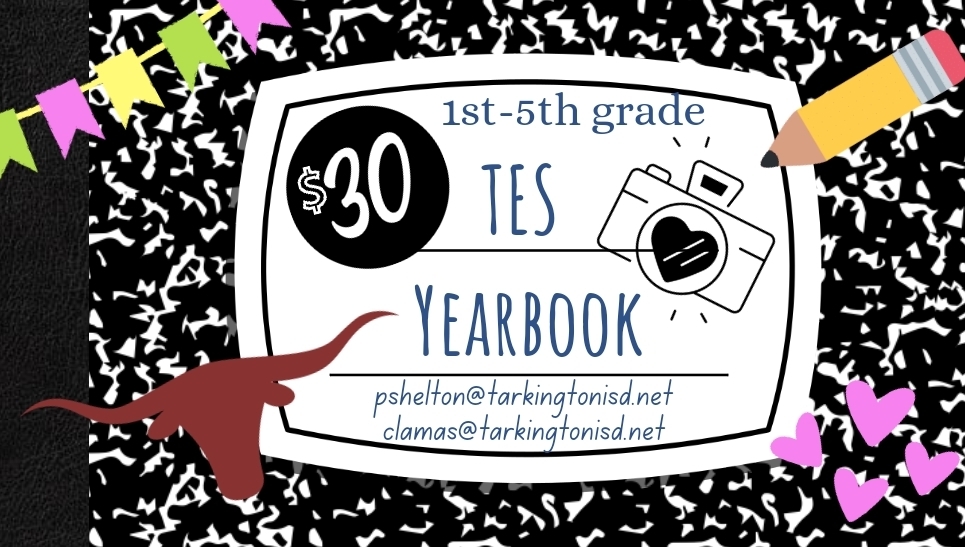 Congratulations to this month's TISD Students of Character! These outstanding students display strong, positive leadership skills, responsibility, integrity, citizenship and kindness. Way to go, Longhorns! #LonghornPride #HornsUp #StudentsofCharacter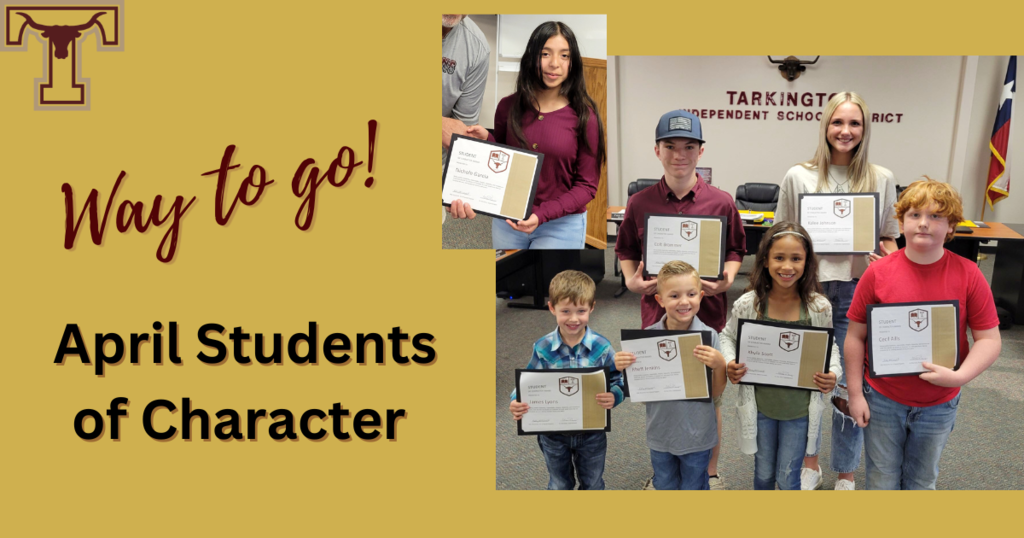 💥🏈🏀⚾ ••SAVE THE DATE•• ⚾🏀🏈💥 PTO invites you to the first annual MOM SON FUN NIGHT!! •PreK- 5th• Any adult can bring them! 5:30-7:30 Middle School More details to follow!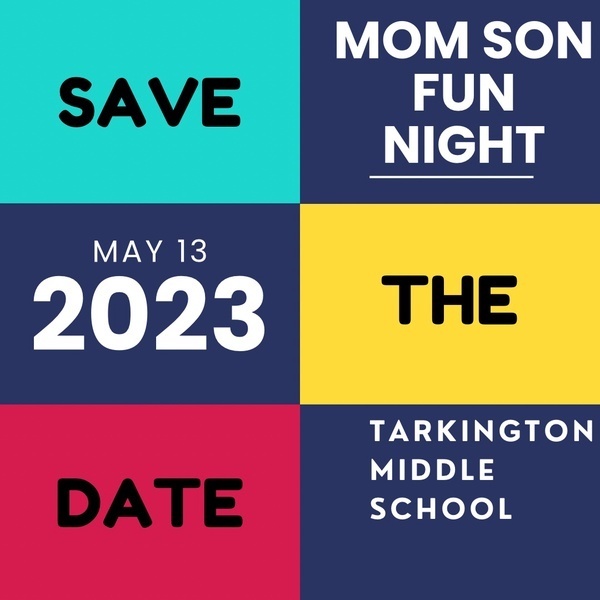 Yearbook sales are live for 1st-5th graders! Yearbooks can be purchased online for $30.00. We will also be sending home a paper form this week. Cash and check are accepted. Please make checks payable to Tarkington Elementary. Please use the link below to purchase a 2022-2023 TES yearbook for your student.
https://jostensyearbooks.com/?REF=A02188290
If you have any questions or concerns please reach out to Cristine Lamas or Patty Shelton at
clamas@tarkingtonisd.net
&
pshelton@tarkingtonisd.net
.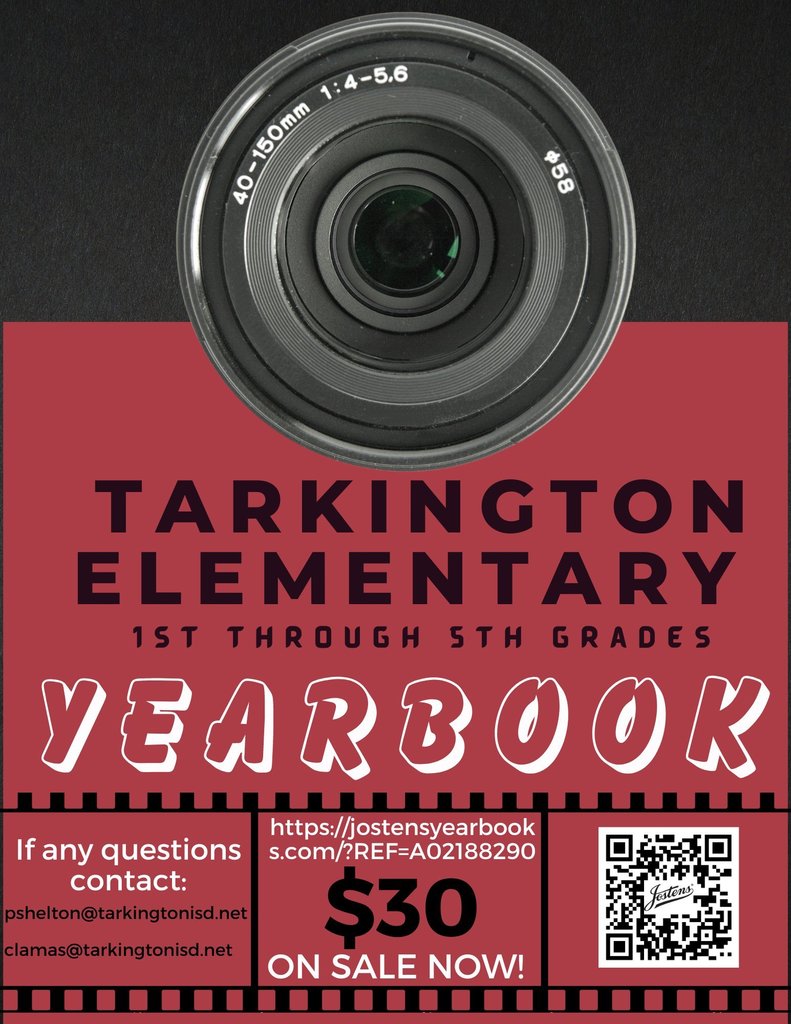 **Date Change** Moved to April 15th PK-5 Grade Daddy Daughter Dance Any adult can bring daughters Moms can also volunteer Neon/Glow Dance, wear your favorite dance attire 360 photo booth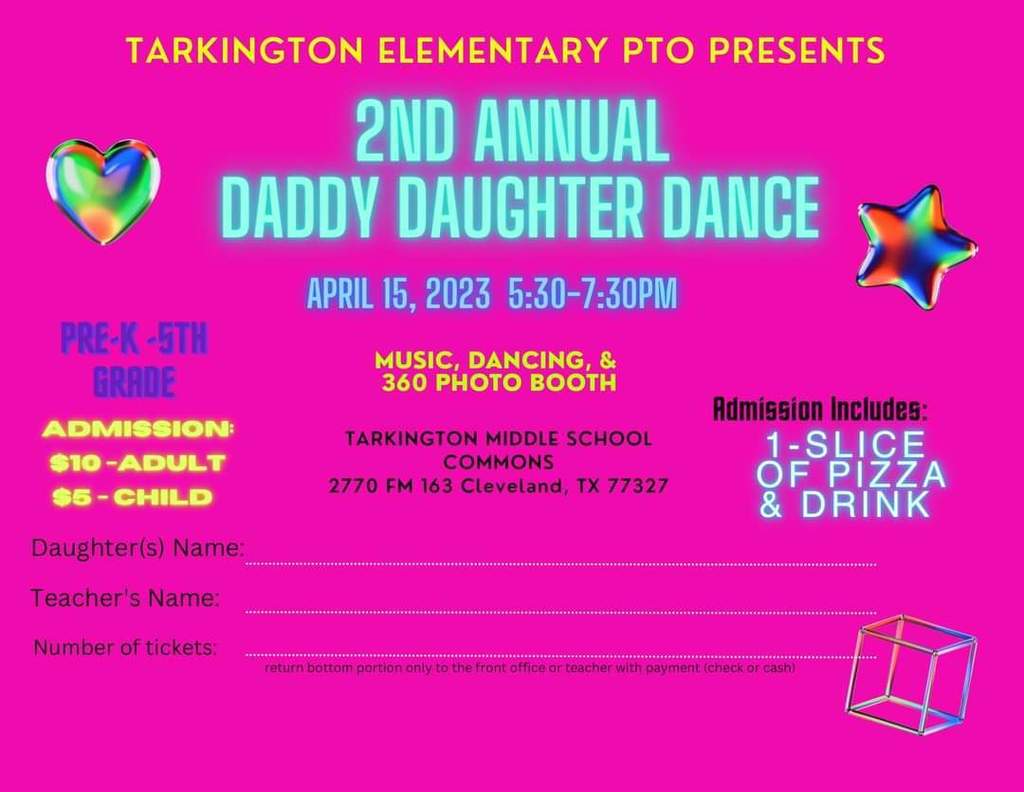 Numbers and Nachos - Grades PK-5 Thu. March 9, 5:30-7 pm @ PK - 3 Campus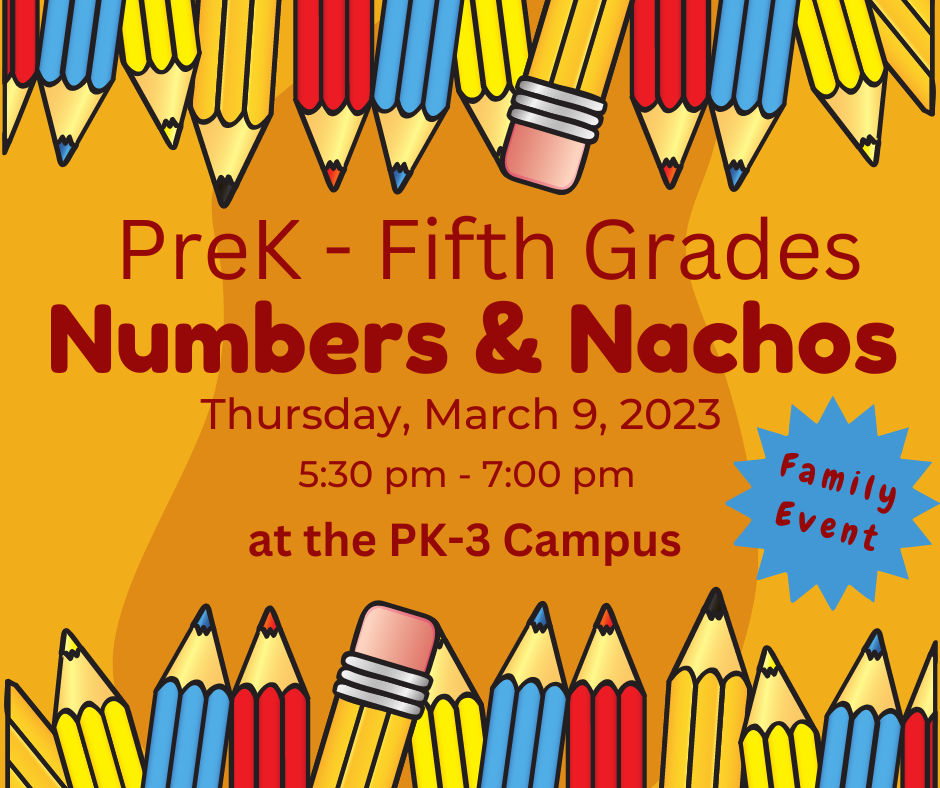 Breakfast with a Guest! Prekindergarten 8:15-8:45 in the cafeteria Kindergarten - Third Grade 7:30-8:00 in the cafeteria

Attention parents of Pre-K and Kindergarten students. Yearbook sales are live. Yearbooks can be purchased online for $18.00. We will not be accepting paper orders at this time. Please use the link below to purchase a 2022-2023 TECS yearbook for your student. If you have any questions or concerns please reach out to Hannah Ellis at
hellis@tarkingtonisd.net
Purchase Link:
https://jostensyearbooks.com/?REF=A08143750
8/22/22 7:15 AM Accident on Hwy 787 may delay pickup times for Buses #4 and #37. Remain at bus-stop for pick-up, as buses are still on the way. Call Laura Shew in Transportation if you have any questions; otherwise, as information becomes available, we'll keep you posted. 281-592-0377
Coach Kennedy is hosting Summer Volleyball Camps for incoming 1st-8th graders on July 18th-20th and incoming 9th-12th graders on July 25th-27th. Registration can be completed on the first day of camp, and the cost is $40. Please contact Coach Kennedy at
gkennedy@tarkingtonisd.net
for more details. #oncealonghornalwaysalonghorn #hornsup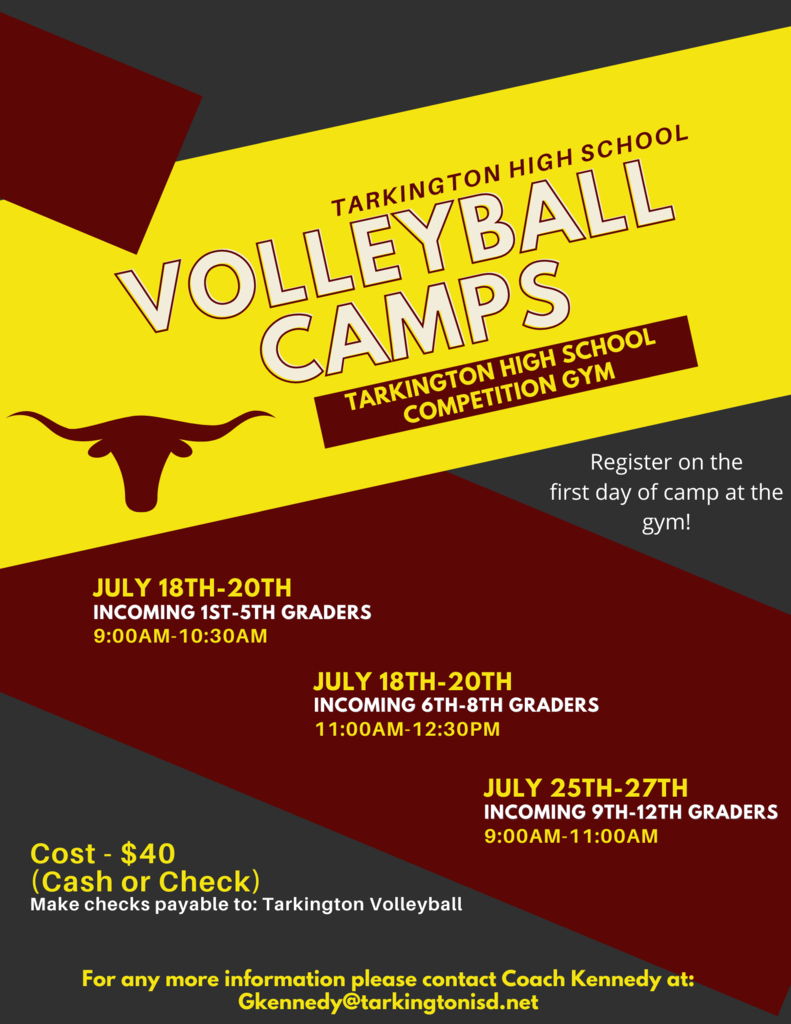 To all the "SUPER MOMS" serving students in TISD - Have a WONDERFUL Mother's Day weekend!!! Elna Davis Ed.D. Superintendent of Schools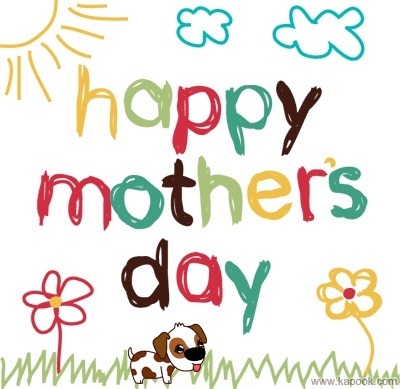 Upcoming Events for TPS.